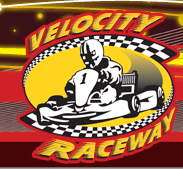 Velocity Raceway, a section of Wilson's Entertainment Park, boasts karts capable of going 85 km/h, along with junior karts for your younger racers (8 years old and up). Driver's of all levels are promised to be challenged through their half a mile track full of twists, turns and straightaways. Spend a lot of time racing? Velocity Raceway offers membership packages for those to make the most of the track, at a discount.
Velocity Raceway Contact Info:
Address: Corner of Highway 5 and McOrmond Drive, Saskatoon, SK
Phone: (306) 955-9593
Website: www.velocityraceway.ca
Although we do our best to provide you with accurate information, all event details are subject to change. Please contact the facility to avoid disappointment.