I have never been RVing in my life; my kids are desperate to rectify this situation posthaste. I do have a paralyzing fear of driving anything bigger than our wanna-be-SUVs. I know nothing about RV hook-ups, campsite requirements or vehicle features appropriate for a family with young children. While I did a bit of tent camping as a child, my husband and I camped across Canada pre-children, and we took our boys on their first tenting experience last summer, camping has never really been my thing. So GoRVing Canada is exactly the kind of resource I need! That being said, it is also perfect for those who are pros in the RVing world.
GoRVing.ca celebrates getting your family outside and rediscovering nature. They have launched a highly inspirational campaign called Bring Back Wildhood. Wildhood encourages families to let their kids get dirty, let the kids stay up late, let the kids eat s'mores, and just let the kids be kids. We all have crazy childhood memories: drinking water from the garden hose, playing with friends until it got too dark to see your own hand, exploring the woods without a care in the world. GoRVing Canada's Bring Back Wildhood campaign wants all of us to give our own children those same memories.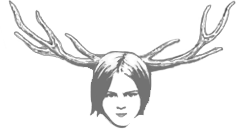 Kids want their wildhoods back.
They want to play not have playdates.
Get dirty not sanitized.
They want you to trade your parenting books
for a fishing rod.
They want to wander.
Be left alone for more than five minutes.
They want to sleep in a bunk.
Stare at the stars past their bedtime.
They want to eat with their hands.
Eat from a stick.
Visit their neighbour without a chaperone.
They want to run, skip, and roam free.
Let's give them what they are truly missing.
Let's give them back their wildhoods.
If that wonderful statement didn't inspire you to get your kids out into nature, I dare you to feel the same after watching their beautiful video. It made me want to head out into the woods immediately.
While I am all-too-familiar with the realities of tent-camping, after thoroughly exploring the GoRVing.ca website I am highly intrigued by the world of RVing. I must say that RVing seems infinitely easier than tenting. First off is the incredible increase in storage space. You don't have to cram your worldly belongings – along with cooking equipment – into the trunk of your car. The RV is designed for life away from home.
Meals don't need to suffer while camping. I may have dined exclusively on cheese smokies and canned chili while on a cross-America tenting trip (though those meal choices may have also been as a result of pregnancy cravings), but in an RV you can whip up meals as gourmet as you desire. The idea of not constantly worrying about the state of the ice in the cooler is also rather appealing.
The GoRVing Canada website is a resource for all travellers. You can head to their site to check out RV-friendly campsites across the country. Find RV dealers in your local community. Compare the wide variety of RV options are you interested in: trailer, motor home, or park model? I happily dug around in the motor home section of the site. I learned there are 3 types motorhomes: Class A (which sleeps up to 6 people and is like a large luxury bus); Class B (which sleeps up to 4 people and is an engineering marvel due to the amount of features packed into a relatively small space); and Class C (can sleep up to 8 and is the traditional RV model with the cab-over bed and built on a van chassis).
Embracing GoRVing Canada's Bring Back Wildhood sounds like the perfect idea for this summer's adventures. Hop on GoRVing.ca, discover the type of RV that is a fit for your family, plan your holiday, and source out a nearby RV dealer. The adventures await; start having some family fun RV-style!