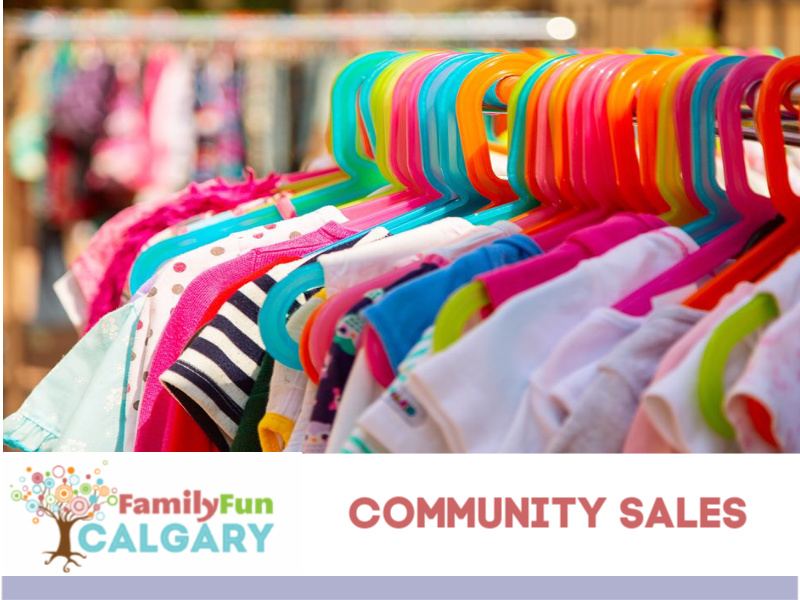 Having children can be fulfilling, rewarding, and satisfying, but it can also be pricey! Thankfully, there are many ways to make your money go further, and the many used toy and clothing sales in our city are a great way to replenish the kids' wardrobes, update their toys, and clean out their closets when necessary!
---

Come April 4, 2020, to find everything you need for babies up to pre-teen, and save money while stocking up. It's only a dollar to get in! The Okotoks Mom to Mom Sale is a fabulous opportunity for parents to buy new or nearly-new kids and baby's clothes, toys, furniture, and other gear. Don't miss one of the best sales in Alberta, because, with over 85 tables, there are great deals to be found! Arrive early to ensure you get the best picks on products or within the last hour for the best prices on what is left. Read more about it here.
---
The Twins, Triplets and More Association of Calgary is getting ready for Calgary's largest sale of used kids' clothes, toys, and equipment on April 25, 2020. This sale has the best prices for cost-conscious parents looking for children's clothing, toys, baby items, and large equipment such as strollers, high chairs, and summer gear! You can pick up high-quality clothing for infants on up, the best in brand-name strollers, outdoor & indoor toys, books, shoes . . . everything you need for spring and summer! Read more about it here.
Although we do our best to provide you with accurate information, all event details are subject to change. Please contact the facility to avoid disappointment.