MARCH 16 – POSTPONED
Family-friendly music kids love? Songs that will even get Mom and Dad up and dancing? A concert everyone will love?
Yes!
Canada's favourite music brand for kids, Mini Pop Kids, is kicking off another exciting, high-energy tour and they are bringing a concert the whole family can enjoy to Calgary! With family-friendly versions of today's top hits, the Mini Pop Kids have released 17 studio albums and have performed to sold-out shows across the country. Their shows are filled with excitement, vitality, and the positive messages parents want their kids to hear.
If it sounds familiar, it's because the original Mini Pop Kids were formed in the early 1980s. In 2004, the Mini Pop Kids' music line was relaunched, continuing the tradition of creating family-friendly versions of current pop hits for a new generation. Kids and adults both love the positive energy and themes of confidence and following your dreams. Parents love that upbeat music has kid-appropriate lyrics and affirmative messages.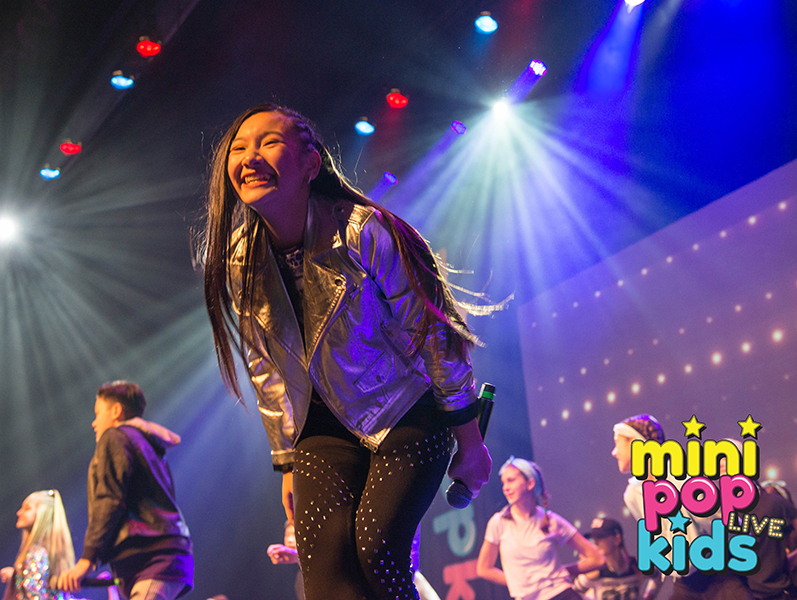 Your kids will see the Mini Pop Kids, following their dreams, like Mini Pop Star, Avery. Avery is 14-years-old and loves all things music; she can rock the piano and has been teaching herself the ukulele. She has been showcasing her vocal and acting talents on musical theatre stages since a young age and can't wait to start perform for you with the Mini Pop Kids! Or maybe your kids will identify with Peyton, a 12-year-old who loves being outside to rollerblade and bike in the summer and skate and ski in the winter.
The "BRIGHT LIGHTS TOUR" is stopping in Calgary on March 28, 2020. Mini Pop Kids will feature family-friendly versions of the year's biggest hits, with songs by Ariana Grande, Shawn Mendes, The Jonas Brothers, and Taylor Swift. Of course, there will also be some throwback favourites to delight everyone. More than a show, this is an experience for the whole family. With the lights, the energy, and the best tunes, you won't be disappointed. Get your tickets to sing, dance, and celebrate life alongside the Mini Pop Kids!
Mini Pop Kids Bright Lights Tour:
When: March 28, 2020
Time: 6 pm
Where: Southern Alberta Jubilee Auditorium
Address: 1415 14 Ave NW, Calgary, AB
Tickets: Tickets here
Website: www.minipopkids.com
Although we do our best to provide you with accurate information, all event details are subject to change. Please contact the facility to avoid disappointment.