Do you know about Timberline Ranch? We discovered this family-friendly, peaceful & utterly charming Christmas event in 2015. What a magical piece of tranquillity just a short drive from Vancouver. During the summer Timberline Ranch hosts week-long camps which expose the kids to horsemanship, horseback riding, BMX biking and more. The beloved Christmas farm experience is back for 2018.
The night we visited was a dark and stormy Vancouver evening. I think it added to the magic. The final moments of your drive are through Blaney Blog, along a narrow bumpy road with the mountains looming in the background. Twinkling Christmas lights lead you up a windy driveway to the charming Timberline Ranch.
Your adventures start with a wander through community-decorated Christmas trees. Our boys had fun picking their favourite tree and casting their vote. In addition to the trees, have a peak under the wooden door flaps which teach a little bit about the origins of Christmas.
The next stop on your journey is the bakery. Everyone is given a sugar cookie, icing and candy to create a snowman face. Our 5 year old tried to eat his cookie from the top down as he was most eager to gobble off the candy corn nose. He was a gleeful but sticky mess.
Every 15 minutes a covered wagon decorated with Christmas lights takes visitors from the main part of the farm up to the animal barn. Three fun activities await the kids: pony rides, a petting zoo (with the fluffiest and cleanest farm animals I've ever experienced), and a hay bale maze. After the kids have exhausted themselves in the barn, hop on the covered wagon and head back to the main buildings for crafts, story time and a cafe for snacks. Please note that pony rides are $5.25 and must be booked in advance.
Without a doubt, the highlight of our kids' visit was Snowville, aka the snowball throwing room. What a brilliant idea! Timberline Ranch turned one of the rooms in their big lodge into a winter scene. Dozens of white plastic balls are in easy reach and the kids get to throw snowballs until they are exhausted. Snowflakes, plush teddy bears, Christmas wreaths and more make fun holiday-themed targets. Truly our kids would have happily thrown snowballs for hours.
Christmas at Timberline Ranch is a wonderfully simple and magical family experience. The event is designed in a linear style. Your group needs to arrive together and then proceeds through the various vignettes. Most visitors take 1.5 – 2 hours to complete the Country Christmas experience. The price is $11 (kids 6+ and adults), $9 (kids 1 – 5), FREE (infants 0-1 years). Pony rides are $5 You need to make a reservation so please don't just show up without booking ahead. Celebrate Christmas on a farm, it is an experience you won't soon forget.
Timberline Ranch Country Christmas:
When: December 1 – 19, 2018
Time: times vary; you book the specific time you wish to visit
Where: Timberline Ranch
Address: 22351 144th Avenue, Maple Ridge
Website: www.timberlinechristmas.ca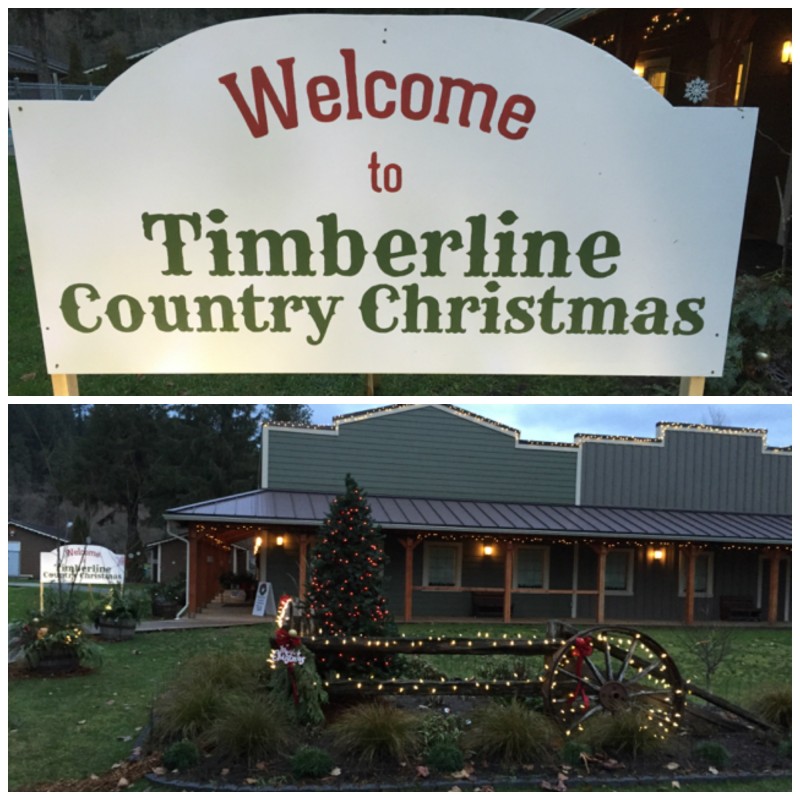 Although we do our best to provide you with accurate information, all event details are subject to change. Please contact the facility to avoid disappointment.