The natural curiosity of children is a wonder to behold! It's even more exciting to allow them to lead the way when it comes to learning, letting their eager young minds explore the world around them. Child-led learning is central to the programming at all Discovery Place Preschools, including McKee Preschool, located inside McKee Elementary school in the heart of South Edmonton.
Students are encouraged to investigate their own interests, express their creativity, explore their imagination and experience new things in this positive and fun environment. Classroom toys, activities, stations and experiments are all carefully selected and geared toward the interests of the students. Nature-based activities and projects are included whenever possible. The philosophy at Discovery Place McKee Preschool is to create a safe, supportive space where children can learn and practice physical, mental and emotional skills and flourish as young citizens in our world.
The preschool program embraces and celebrates different cultures, ethnicities and holidays. Several field trips are provided throughout the school year. Programming is taught by qualified teachers and teacher's assistants. Fundraising and parent duty days are not required, though parents are always welcome to participate in the preschool classroom.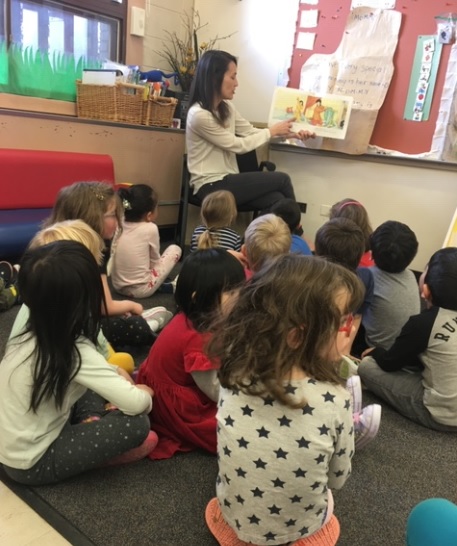 Discovery Place McKee Preschool offers Morning (9:30 am to 12 pm) and Afternoon (12:45 pm to 3 pm) programming and families can choose 2, 3 or 5 classes per week. Pre-care is also available from 8:30 am to 9:30 am for the Morning preschool classes. Registration is now open for the 2019/2020 school year!
Discovery Place McKee Preschool:
Where: Located in Room #7 in McKee School, 10725 – 51 Avenue NW, Edmonton
Phone:  780-435-7140 ext #3
E-mail: c.calediscoveryplacepre.mckee@gmail.com
Website: www.discoveryplacepreschool.com
Although we do our best to provide you with accurate information, all event details are subject to change. Please contact the facility to avoid disappointment.