A shiny new store, a fabulous, fresh product that is only available at select locations, AND a giveaway every woman will appreciate? That's how Southcentre Mall is celebrating the reopening of a bigger and better Lululemon store!
Southcentre Mall is one of Calgary's favourite shopping destinations, connecting shoppers with brands and experiences they love. The mall promotes a variety of community initiatives while actively providing shoppers with opportunities to support local businesses. Throughout the year, Southcentre also hosts special events for families to enjoy and offers fun promotions. This spring, they are excited to announce that Lululemon is reopening in a 6000-square-foot location on the second level of the mall, above Centre Court and across from H&M. This new location is almost double the size it was before and features a large men's section, plus the new Lululemon line of women's shoes.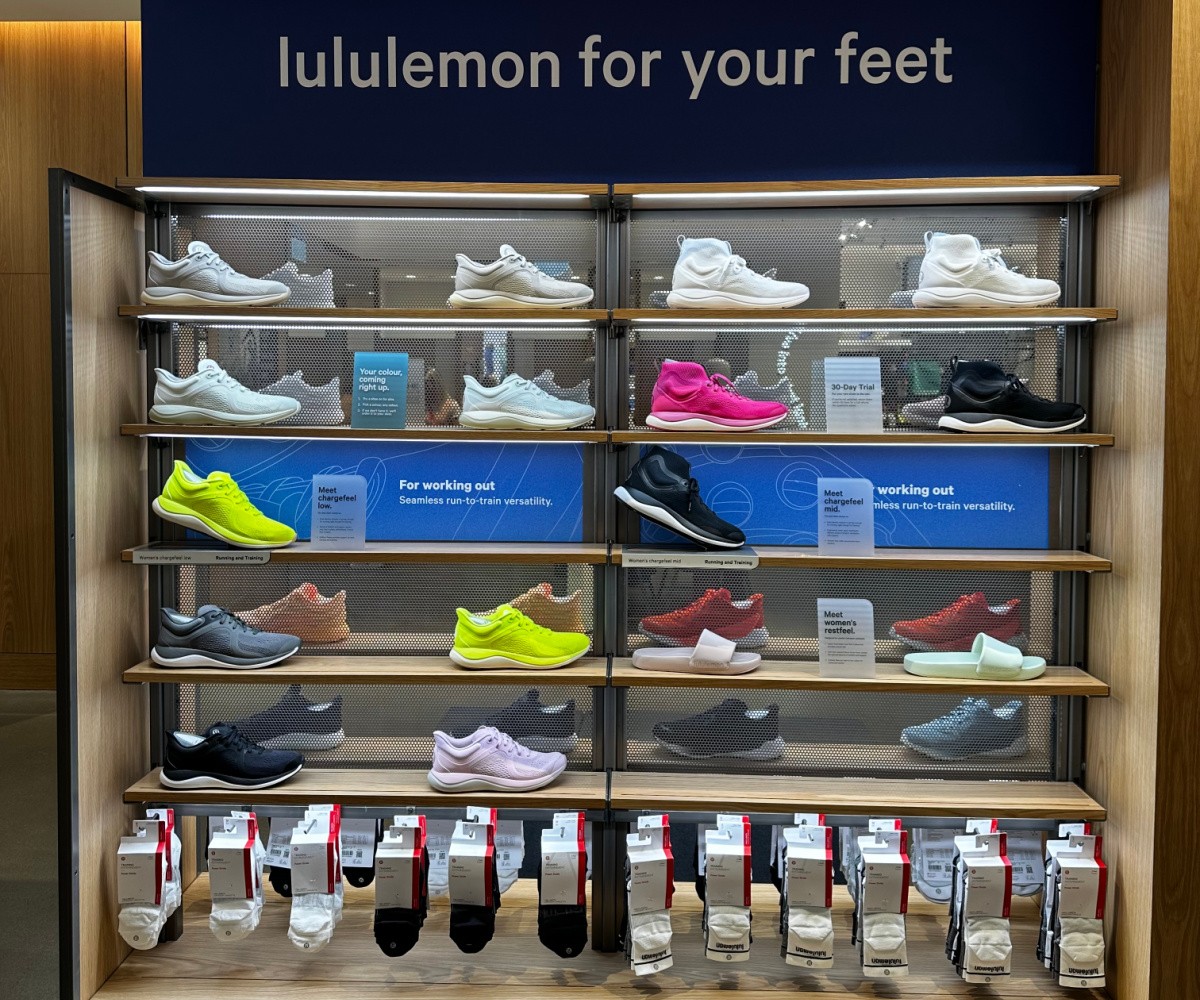 Lululemon entered the footwear market in 2022, drawing on innovation and insight from more than 20 years of experience in designing performance apparel. Made for women first, the brand now offers a head-to-toe solution for an active, comfortable life. The brand's research and understanding of how women uniquely move and want to feel are the foundation for Lululemon's approach to footwear, moving the focus from solely on footwear to the women wearing the shoe. Each type of shoe within the Lululemon footwear collection is designed to deliver a specific feeling and features different upper materials, foam compounds, construction methods, and colours for the perfect balance of cushioning and support.
Southcentre Mall wants you to be able to try this innovative footwear for yourself! To commemorate the reopening of Lululemon, the mall gave away a $100 mall gift card AND a pair of Lulu shoes!
Head into spring in comfort with new footwear from Southcentre Mall and Lululemon!
Southcentre Mall Lululemon Reopening:
When: Spring 2023
Where: Southcentre Mall
Address: 100 Anderson Rd SE, Calgary, AB
Website: www.southcentremall.com