Synonymous with summer, there's a good chance that if you live in or around any major Canadian city, you're among the many eagerly counting down the days until your local fair or exhibition opens for the season.
Whether it's the adrenaline rush of your favourite rollercoaster or the mouth-watering smell of those mini doughnuts that keeps you coming back, there's truly something for everyone at the fair.
From Coast to Coast, check out these top Canadian summer fairs!
The Fair at the PNE is Vancouver's provincial fair. Touted as "The best part of summer" a huge draw and popular way to say both hello and goodbye to summer. Playland, the precursor to The Fair at the PNE opens on the PNE grounds in May with games and a few select rides. The Fair at the PNE expands to include a midway, free concerts, live shows, casino, exhibits, ever popular prize home and much, much more. The Fair at the PNE runs from August 22nd – September 7th, 2015
Calgary Stampede is a ten day rodeo, exhibition and festival is better known as "The Greatest Outdoor Show on Earth" With over one million visitors attending per year, one of the world's largest rodeos, a parade, midway, concerts and shows, agricultural competitions, chuckwagon races, and First Nations exhibitions, to name a few, it's safe to say the Stampede comes by that title honestly. What sets the Stampede apart from any other fair is that it's organized by thousands of volunteers. Catch some of Country music's rising stars or familiar favourites in Nashville North (A live country music venue right on the grounds), or test your taste buds with a cockroach pizza, $100 hot dog, or a spinoff of your favourite cinnamony treat the mini doughnut popsicle! The Calgary Stampede runs from July 3rd – 12th, 2015
Red River Ex is the world's largest traveling midway bringing endless fun to Manitoba. Stunning pyrotechnics, free concerts, trick riding, canine stars, and a high dive show are just a few of the activities you can expect to take in at the Ex. The Red River Ex runs from June 12th – 21st, 2015
The Canadian National Exhibition aka CNE is one of the largest fairs in both Canada and North America – like they say… Everything's bigger in – err… Toronto? This year, the CNE celebrates 75 years of the Ice Cream Waffle. This iconic treat is not only a landmark at the CNE, but is now a staple at fairs around North America sold by a wide variety of vendors! Why didn't I think of that? Apparently Torontonians odd food choices don't stop there, deep fried butter and Krispy Kreme burgers can also be found on the increasingly wacky menu. The CNE runs from August 21st – September 7th, 2015
The Markham Fair is one of the oldest in Canada. Established in 1844, this four-day fair packs the same big punch of activities that the big city fairs do in a fraction of the time. Livestock and crafts shows, motocross, monster trucks, gymnastics demonstrations, fireworks, and much more to experience. The Markham Fair runs from October 1st – 4th, 2015
If new and exciting activities are what you're looking for, Expo Quebec is for you. This late summer event marks the change in season with memorable feats, magic, animals, cool science, tasty treats, acrobats, and more. Try your hand at Aerodium – the popular parachute freefall simulator, or new this year, La Débarque a "Wipeout" style obstacle course. Expo Québec runs from August 16th – 25th, 2015
NBEX is New Brunswick's provincial fair – Take in a bit of Atlantic history at the longest running, and largest exhibition in the Atlantic Provinces. NBEX runs from September 6th – 12th, 2015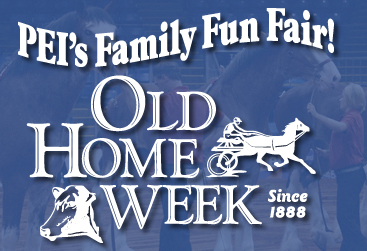 Celebrate P.E.I. with Old Home Week, a tradition that's as rich and varied as the events and activities that make up the week itself. More than a century-old tradition, Old Home Week showcases the best in livestock, horses, 4-H displays, crafts and more. Old Home Week runs August 13th – 22nd, 2015