Staying in a vacation rental instead of a hotel can be the perfect choice for family vacations. When the whole family isn't crammed into one room, there is space for everyone enjoy a holiday. Packing to stay at a rented house, cabin or condo is a different animal than packing to stay at a hotel. Read on for some of the things you won't want to go without!
Let me just start by saying, even though I am lucky enough to stay in hotels fairly often, the thrill hasn't worn off. I still love it. I love checking in, investigating the room, smelling the little soaps and shower gel, hopping from bed to bed, daily maid service…all of it.
However, (and it's a big however) there are some very major drawbacks about staying in a hotel, especially if you are staying in a standard hotel room with kids. Then all that magical stuff I love about hotels fades, and the 2 queen garden view room that costs $210 a night plus mysterious taxes and resort fees, becomes just another circle of vacation hell.
There is nothing quite like trying to entertain yourself after putting the kids to bed in a hotel room. Your choices are:
watching TV in the dark with the closed captioning on,
trading off with your partner while you go to the hotel bar one at a time,
trying to enjoy vacation sex in the bathroom
going to sleep at 9 pm
Just for the record, all those choices suck.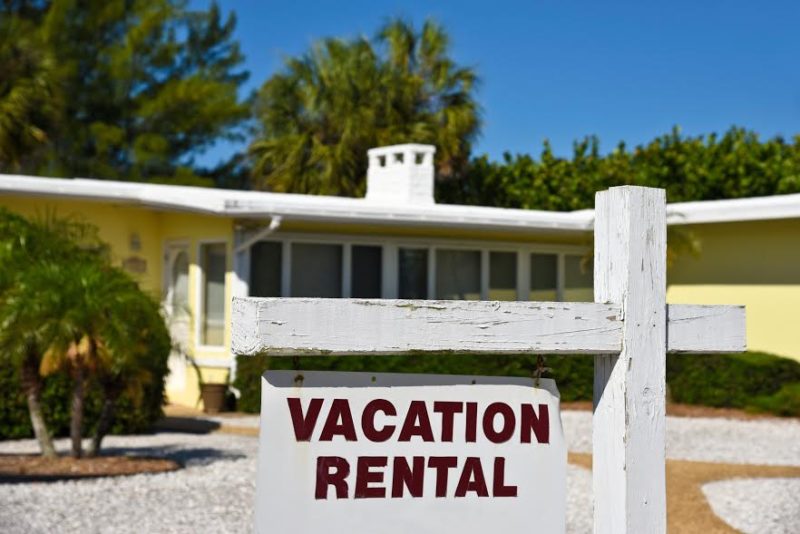 Enter vacation rentals! What if you could put your kids to bed in a whole other room, then go to the living room to hang out like an adult? With a vacation rental, you can! We have used VRBO and Airbnb, and while I would say we have had varying levels of success, I have never had a full on BAD experience, and I will keep renting when it's feasible.
There is no standardisation in vacation rental homes. Some are very, very bare bones, and you need to bring almost everything. Some put luxury hotel resorts to shame, with more amenities than you can imagine. Some of the things are pretty usual (ie sheets) and some of the items on our list will be provided, but maybe not enough (paper towels, plates, etc.) So the number one thing to remember is to communicate with the owner or property manager of the home where you will be staying, and ask what is included. Then get packing!
Vacation Rental Packing List:
Bed and bath
towels
sheets
soap/shampoo/conditioner
Kitchen
Dish soap/dish washer soap
Enough cutlery and dishware for the number of people who will be staying there
Spices (they might have salt and pepper, but if you need your sriacha, you probably need to bring it yourself!)
Coffee/coffee filters
paper towels
Kids
Stroller
Crib/playpen
Baby proofing gear (outlet covers, cupboard locks)
Board games  and playing cards
movies (appropriate movies!)
Outside
bikes
beach toys
beach/pool towels (don't assume the bathroom towels are okay for outdoor use)
balls, a frisbee, sports equipment
floaties and pool toys if the rental has a pool
This and that
laundry detergent
cleaning supplies. You likely won't have a daily cleaning service, so have wipes on hand for quick clean ups.
plastic bags (garbage, grocery, ziploc…you can never have enough!)
pet supplies if you are bringing your fur baby
music (speakers for your phone or a good old fashioned CD player)